Sept. 9, 2007:
Digging the trenches for the foundation footers.
After the trenches were dug, we got several days of heavy rain.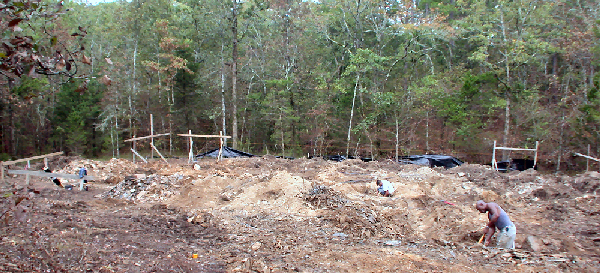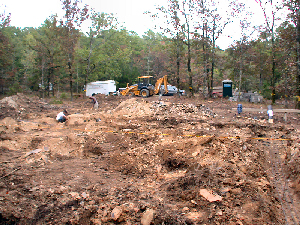 Sept. 12, 2007:
Cement truck uses a hose on a large boom
to pour cement:




Pipes being layed for power lines to lot: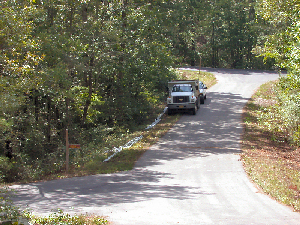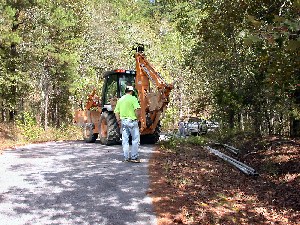 Sept. 14, 2007:
Preparing the foundation: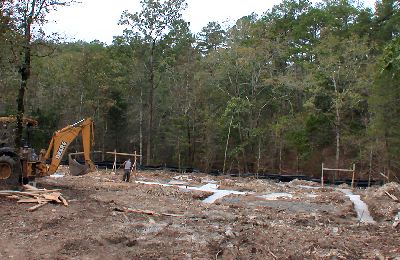 Before and after foundation started: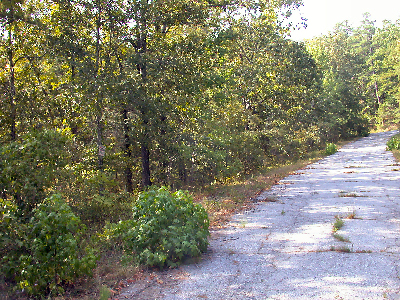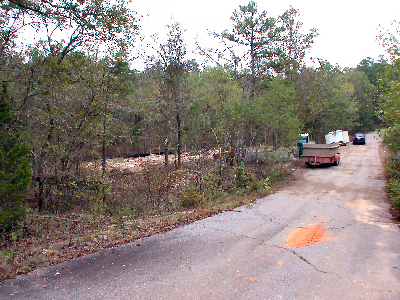 Sept. 17, 2007:
Building the foundation walls:


Sept. 18, 2007

Sept. 26, 2007
Because the floor joists will be so close to the ground, Buss dug out some more dirt to make it possible to get to pipes, etc., from under the house.
---
Click for: